Blog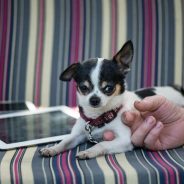 Owning a pet is a lot different—and a lot safer—than owning one 20 years ago. That's largely due to advancements in pet technology. While some pet tech is simply fun and games, others can offer you added convenience and safety—like sensor-based medium dog doors.
Check out four impressive developments in animal care technologies that have made life as a pet owner that much better.
GPS Tracking
GPS technology can keep you up to date on your pet in many different ways. GPS-enabled collars can help you find Fido with an app or even a drone! GPS collars can also track your dog's daily activity levels and alert you when he needs more exercise.
There's an App for...

read more