Blog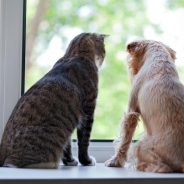 A common priority shared among cat lovers and dog lovers is ensuring the health and wellbeing of furry companions. Whether it be buying the best cat litter for your messy feline or a small dog door for your adventurous pooch, there are many important aspects to pet ownership that one must consider. Which is why it may come as a surprise to pet owners to learn that obtaining the right houseplants could be just as important as the type of feeding bowl you buy.
Why Should You Have Plants in Your Home?
Plants have always been a staple in home decor, adding a touch of nature and bright color to a room that would otherwise be dull and gray. However, there are...
read more